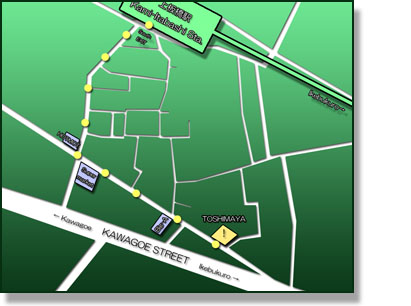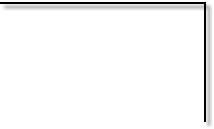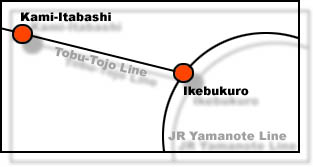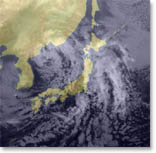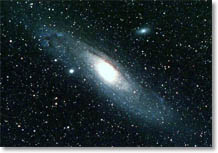 Here are the directions to the TOSHIMAYA office.
At Ikebukuro station, please take the Tobu-Tojo local line at platform #4 to Kami-Itabashi station.
It is the 6th station from Ikebukuro.
When you arrive at Kami-Itabashi station, please exit from the South gate and go down the stairs.
Please go straight the mall about 3minutes.
Turn left if you can see a BENTO shop 'HOTMOT'.
If you passed a supermarket 'Big-A', you will find our office left side.

It takes about 12 minutes from Kami-Itabashi station to Ikebukuro.
On foot, Toshimaya is 4 minutes from Kami-Itabashi station.
You will be able to find everything you need for your daily living within a
4 minutes walk from Toshimaya.
Everything is in the neighborhood;
Hospitals, Dental Clinics, Supermarkets, Hair Salons, Video Rental Shops,
Drug Stores, Bookshops,Dry Cleaners, Laundromats,
Sentos (Japanese Bath houses) and many local Restaurants, Cafes,
Karaoke Shops and Izakaya's.
Moreover you can enjoy many activities at our local gym, or at our
Metropolitan Johoku Central Park.
Please contact ken@t-hal.com for more information or call the Toshimaya
office at 03(6876)6776
ken@t-hal.com Tel:03(6876)6776
[ADDRESS]
15-4,
Kami Itabashi 1-chome, Itabashi-ku,
Tokyo 174-0076 JAPAN
Copyright (C) 2019 Toshimaya Apartments Corporation. All Rights Reserved.